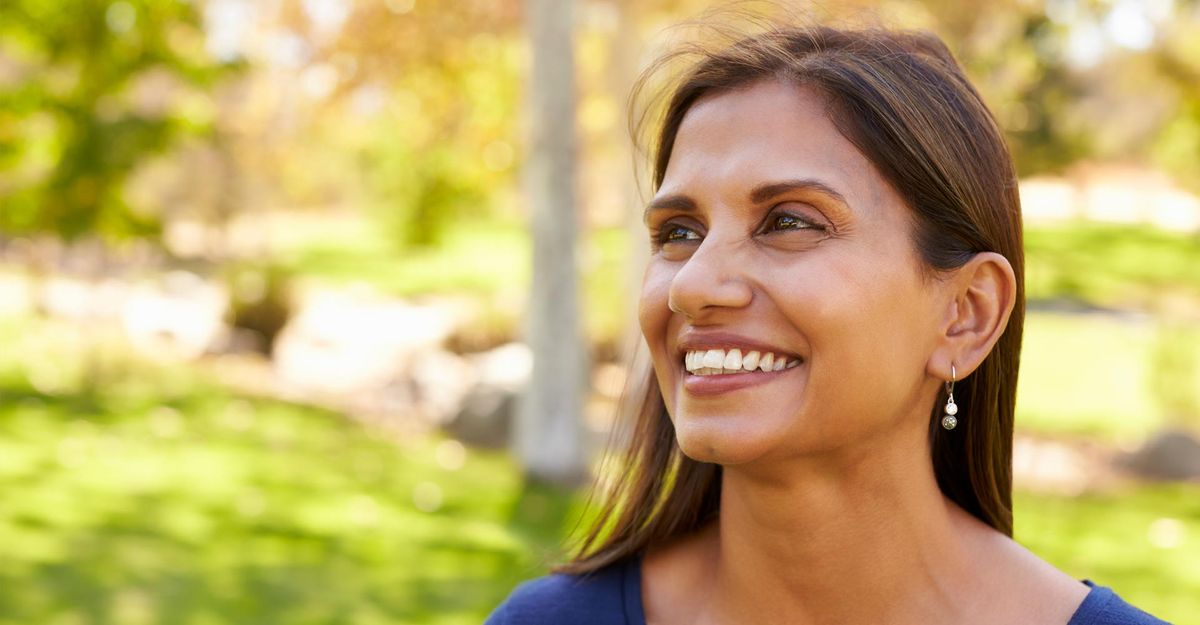 The nose harmonizes the fabric of our faces. The goal of nose surgery (rhinoplasty) is to properly blend and reinforce the details of this fabric. As a result, a rhinoplasty requires careful attention to the subtle contours of each area of the nose. Dr. Harmon is a specialist in rhinoplasty who excels at multiple approaches to this procedure, each of which addresses the unique needs and desires of patients, including those who require an improvement in breathing through their nose. Dr. Harmon is among the few surgeons in the country trained to perform a closed or endonasal rhinoplasty that results in no external scar, less swelling and bruising, and faster healing. For individuals who require more extensive changes, including those who have previously undergone a rhinoplasty elsewhere, an open approach to rhinoplasty may be more appropriate. The open approach to rhinoplasty, which consists of only a small incision under the nose, allows more direct visualization of each area of the nose. The approach taken, closed versus open, depends on the needs of the individual as well as their medical history, surgical history, and anatomy.
Rhinoplasty Before and After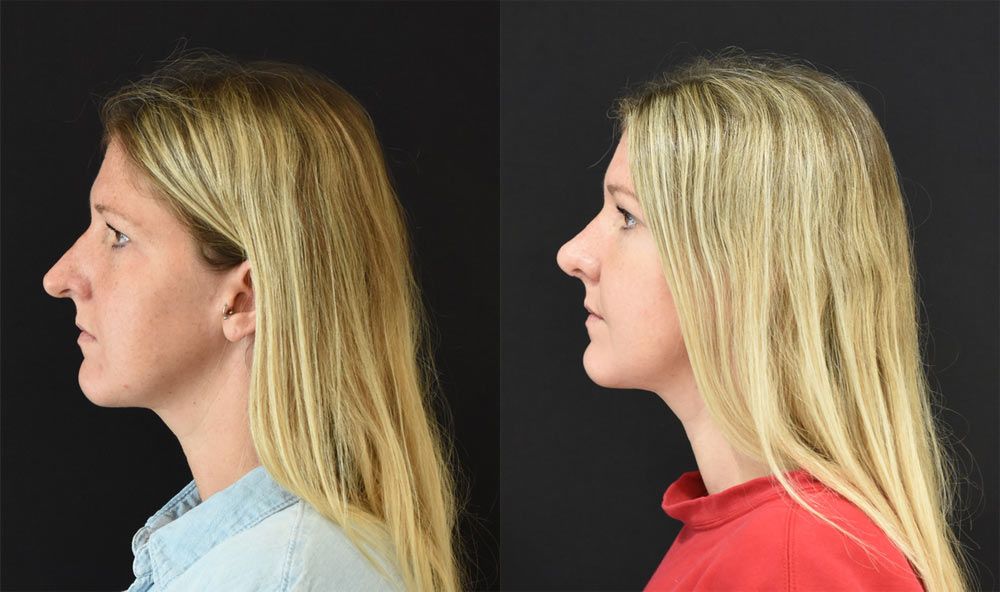 Am I a Good Candidate?
Patients who seek a rhinoplasty (commonly referred to as a "nose job") have concerns about the appearance of their nose, their ability to breathe through their nose, or both.
Candidates often range in age from 20s to 70s, though most rhinoplasty patients are in their 20s to 40s. A consultation is essential to determine candidacy for the procedure, because there may be factors that preclude this procedure for certain individuals. Reasonable expectations must be established about what a rhinoplasty can and cannot accomplish as with all plastic surgery procedures. As with all facial plastic surgery procedures, results can vary.
Expected Recovery
Recovery from a rhinoplasty is specific to the individual. The duration of recovery will vary from person to person. The recovery time for this procedure is approximately 7 to 14 days for most individuals. Sutures are removed in a staged, progressive manner from day 5 to 7 after surgery. A cast is usually placed over the bridge of the nose and is removed day 7 after surgery. The healing process does not end at 14 days, however. For example, the incisions continue to heal for months after surgery.
Some swelling and bruising are expected after a rhinoplasty. Bruising is usually minimal after surgery. Swelling generally improves significantly by 14 days after surgery. Swelling and bruising are expected to continue to improve and resolve in the ensuing days and weeks.
Consultation
Expect a detailed, informative conversation with Dr. Harmon about your concerns and aesthetic goals regarding your nose. He will assess your anatomy and develop a personalized treatment plan to address your concerns and aesthetic goals.
Frequently Asked Questions
What type of anesthesia is required?

Most patient require general anesthesia for nose surgery (rhinoplasty).

Are there many, visible incisions with a nose surgery (rhinoplasty)?

No. There are two approaches to nose surgery (rhinoplasty) that Dr. Harmon employs. The first and most commonly performed technique by most facial plastic surgeons utilizes a small, 3 – 4 mm incision at the center of the base of the nose with the remaining incisions inside the nose. This technique may be ideal for individuals who have had a nose surgery (rhinoplasty) previously. It may also be ideal for an individual who desires extensive changes to their nose. In contrast, Dr. Harmon offers a technique called a closed, or endonasal, rhinoplasty. This may be more appropriate for an individual who desires less extensive changes. All of the incisions are located inside the nose and are, therefore, hidden. There is typically much less swelling and bruising with this approach. Healing is faster overall. Dr. Harmon is one of the few surgeons in the country trained in this technique.

Is nose surgery covered by insurance?

Nose surgery is generally only covered by insurance if the procedure being performed is for the purposes of treating nasal obstruction leading to difficulty breathing through the nose. Any changes to the appearance of the nose for cosmetic reasons is not covered by insurance.

Can nose surgery treat obstructive sleep apnea (OSA)?

Nose surgery can open the nasal cavities up and improving breathing through the nose. This can sometimes improve tolerance of a CPAP device, the gold standard treatment for OSA. However, nose surgery cannot alone treat OSA.

Do rhinoplasty and septoplasty refer to the same procedure?

A septoplasty involves the removal and/or straightening of a portion of the nasal septum, a wall separating each nasal cavity and supporting the nasal tip bridge. A septoplasty is intended to treat nasal obstruction leading to difficulty breathing through the nose. A rhinoplasty involves surgery on the external cartilage and bone of the nose. A septoplasty is often performed with a rhinoplasty, both functional and cosmetic.

How long will it take before I see the final result of my nose surgery (rhinoplasty)?

While the average recovery time from nose surgery (rhinoplasty) is 7 – 10 days, the nose continues to heal and refine over a period of approximately 12 months.

Can nose surgery make the nostrils smaller?

Yes. Nose surgery can make wide nostrils smaller through a technique called alar reduction. This results in small external incisions at the margin where the nostrils meet the face.

Does the skin on the nose change after nose surgery (rhinoplasty)?

No. The skin does not change after nose surgery (rhinoplasty). However, it is normal to developed clogged pores after the nasal cast and tape are removed that is temporary and usually resolves within a few days.

How many nose surgeries (rhinoplasties) can I undergo?

Some individuals present to Dr. Harmon having undergone nose surgery (rhinoplasty) elsewhere. Whether an additional procedure can be offered depends on multiple factors, including, but not limited to, the number of previous nose surgeries (rhinoplasties), the extent of the previous surgeries, and the patient's past medical history. Every individual is unique. As a result, there is no single answer. However, it is important to understand that, the more nose surgeries (rhinoplasties) you undergo, the less predictable healing becomes.

Is the healing process longer for a revision, or secondary, nose surgery (rhinoplasty)?

Yes. The scar tissue from the previous nose surgery (rhinoplasty) not only makes a revision more technically challenging but also prolongs the recovery. Patients tend to be swollen for longer and can heal at a less predictable rate and in a less predictable manner.

Can cosmetic and functional nose surgery (rhinoplasty) be performed simultaneously?

Yes, a cosmetic and functional rhinoplasty can be performed at the same time. The surgical approach to nose surgery (rhinoplasty) does not change whether surgery is performed to improve the appearance of the nose or to improve nasal breathing. As a result, improvements in the appearance and function of the nose can be made simultaneously. In fact, this is a very common approach to nose surgery (rhinoplasty).

How does nose surgery (rhinoplasty) relate to a chin implant?

A recessed, or weak, chin can make the nose appear more projected than it actually is. A chin implant can be an excellent complement to nose surgery (rhinoplasty) by reducing this perception after surgery.

Can nose surgery (rhinoplasty) give me a celebrity's nose?

Every individual possesses their own unique nasal anatomy. As a result, a rhinoplasty cannot make a patient's nose look exactly like another's nose. However, surgery can achieve broad goals such as reducing the size of a nasal bump or narrowing the tip of the nose, thereby approximating aesthetically desirable features common to many celebrities and other individuals.

Is nose surgery (rhinoplasty) painful?

Facial plastic surgery procedures are generally well-tolerated by patients and typically involve little pain, especially when compared with surgery on other areas of the body. Patients are usually prescribed just a small amount of pain medication for after surgery. In fact, we have found most use only over-the-counter pain medication including acetaminophen and/or ibuprofen after surgery instead. And those who do use the prescribed pain medication usually only use it the first night after surgery. With that in mind, it is important to note that every patient perceives and processes pain differently. Some patients have a high pain tolerance. Others may be more predisposed to be more sensitive to pain. We at Harmon Facial Plastic Surgery are focused on balancing minimizing post-operative discomfort and maximizing safety.

Is nose surgery a common surgical procedure?

Yes, nose surgery is a common surgical procedure. The International Society of Aesthetic Plastic Surgery (ISAPS) releases statistics each year that provide insight into the state of plastic surgery around the world. ISAPS reported 55,436 nose surgery procedures were performed in the United States in 2020.
Why Choose Dr. Harmon
The mission of Harmon Facial Plastic Surgery is to help people along their journey towards self-confidence, to feel good about feeling good.
Dr. Harmon values making patients feel welcomed, listened to, and respected.
Dr. Harmon graduated with honors from Cornell University with a Bachelor of Science degree in molecular biology.
Dr. Harmon earned his medical degree from the University of Cincinnati.
Dr. Harmon underwent five years of extensive training in head at neck surgery at the prestigious residency program at the University of Cincinnati.
Dr. Harmon then underwent focused fellowship training in cosmetic facial plastic surgery through the American Academy of Facial Plastic and Reconstructive Surgery (AAFPRS) with the world-renowned surgeon, Dr. Andrew Jacono, on Park Avenue in New York City.
Dr. Harmon posts frequently and covers a wide range of topics, including procedure-specific information, volunteering, general health, and much more. Read more from Dr. Harmon by visiting his blog.
Harmon Facial Plastic Surgery can be reached here.
Disclaimer: This page is for educational purposes only and does not constitute direct medical advice. Moreover, this page should not be used as a substitute for direct medical advice. It is essential that you have a consultation with a qualified medical provider prior to considering any treatment in order to determine whether you are a candidate for treatment. This will also allow you the opportunity to discuss any potential benefits, risks, and alternatives to the treatment.