Revision Surgery
Revision Surgery Before & After Images
Revision Lower Blepharoplasty
Revision Lower Blepharoplasty Before & After Images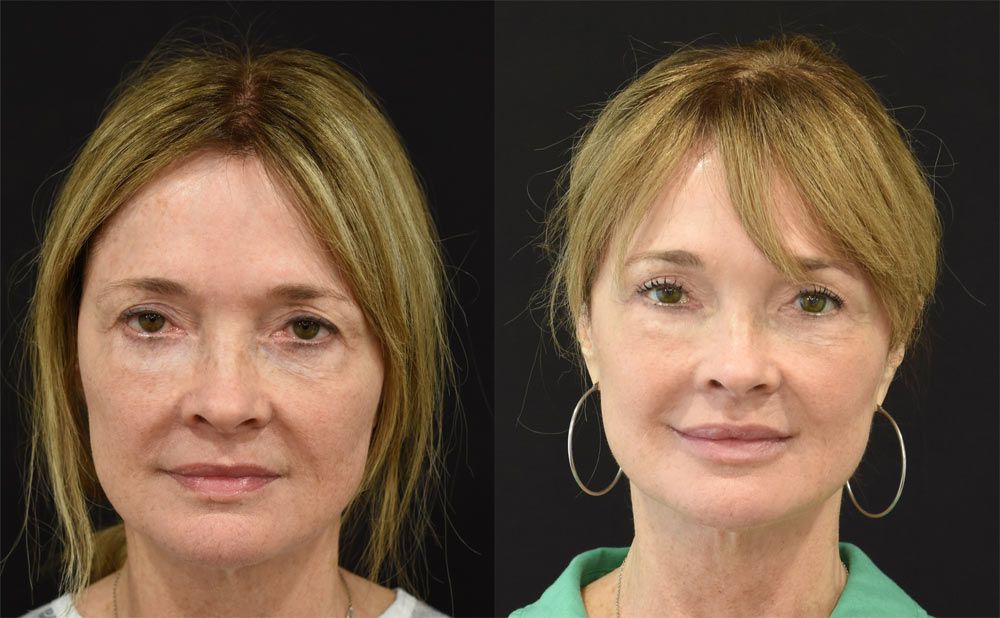 This 62-year-old patient underwent a lower eyelid surgery (blepharoplasty) elsewhere in which excessive fat was removed from the lower eyelids and the skin and muscle in the lower eyelids was inadequately addressed. As a result, her lower eyelids pulled down and rounded, eliminating her original almond-shaped eyes. Dr. Harmon lifted the skin and muscle in her lower eyelids, smoothing them and restoring the almond shape to her eyes. She is thrilled with her results three months after surgery.
Revision Rhinoplasty
Revision Rhinoplasty Before & After Images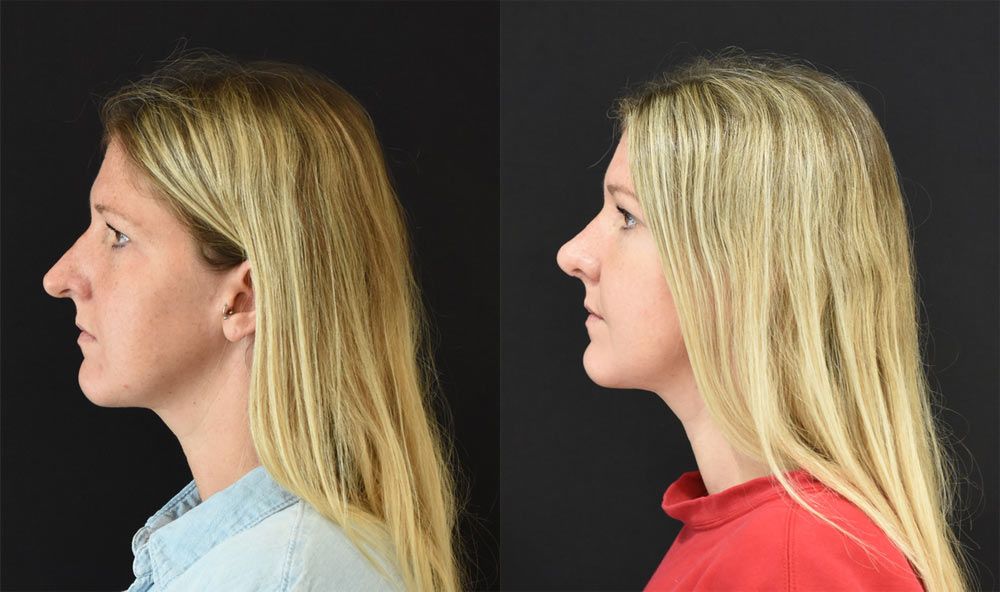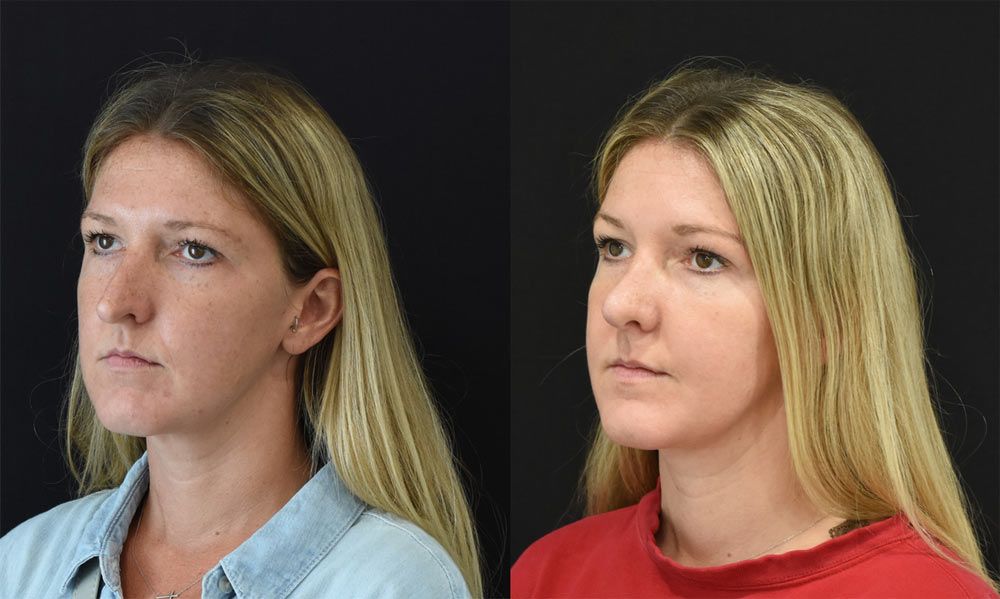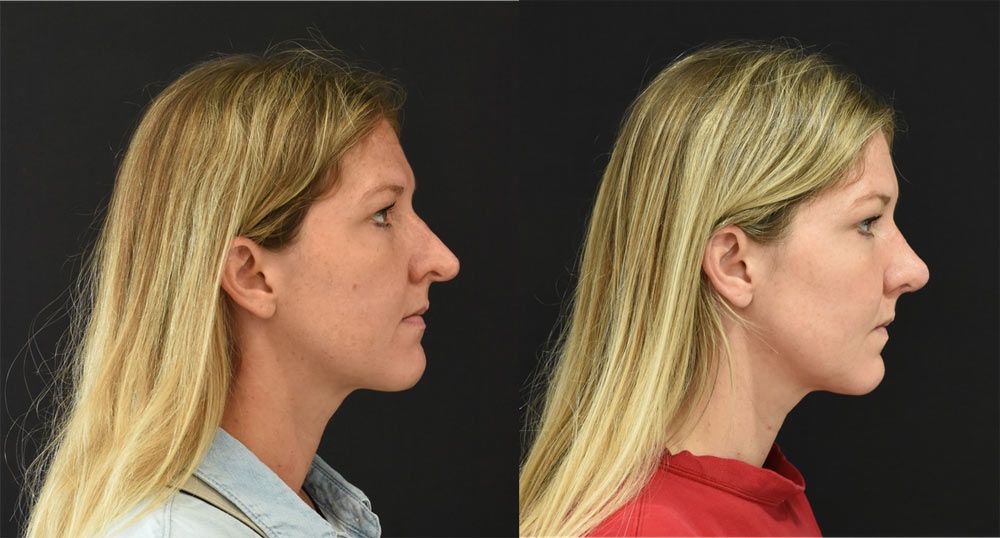 This 32-year-old patient presented to Dr. Harmon concerned about an overly projected, drooping nasal tip after a cosmetic rhinoplasty performed by another provider. Dr. Harmon reduced the projection of her nose, lifted her drooping tip, and improved the transition from the nasal bridge to the nasal tip. She is ecstatic about her results only two months after her revision rhinoplasty procedure.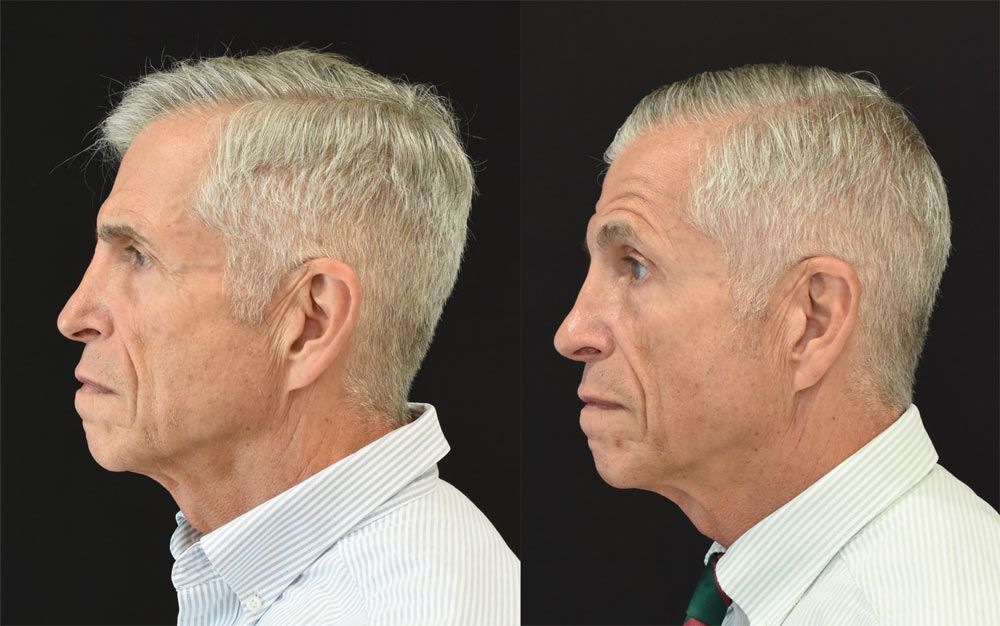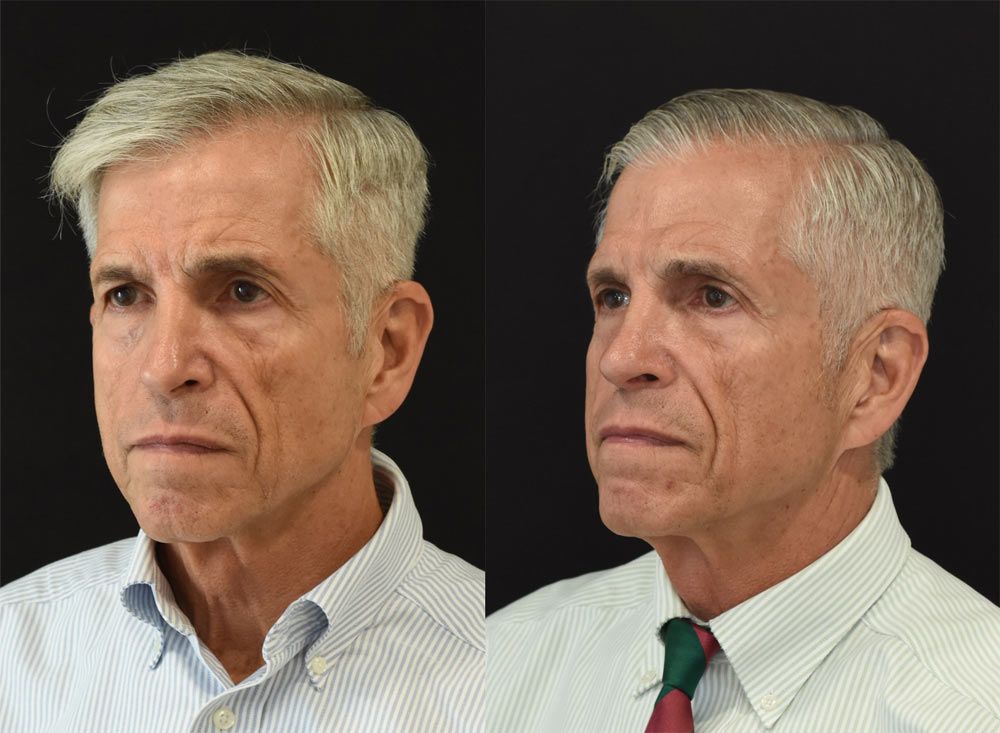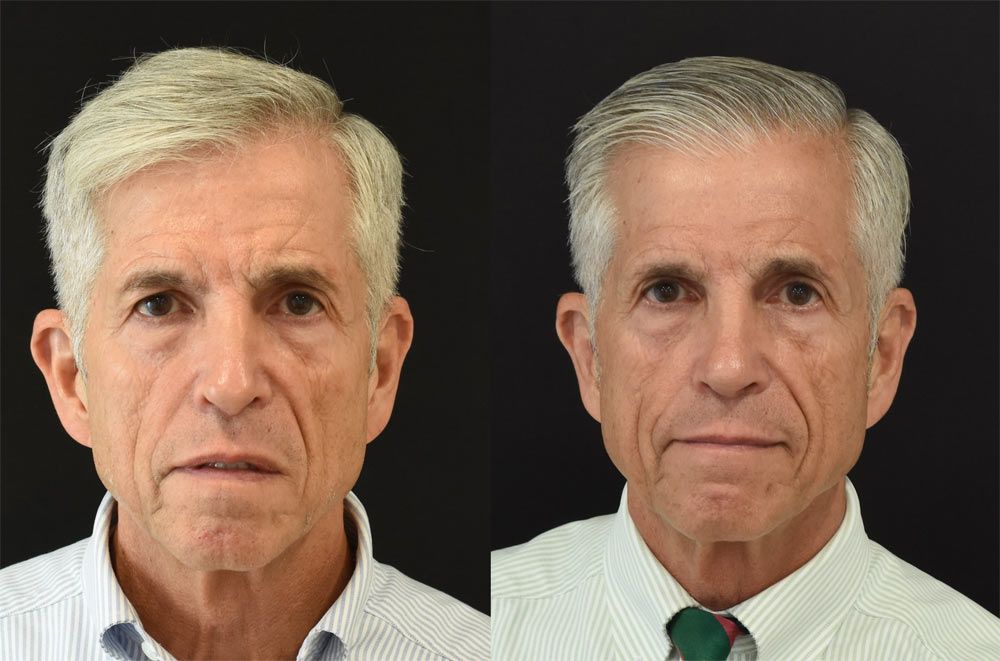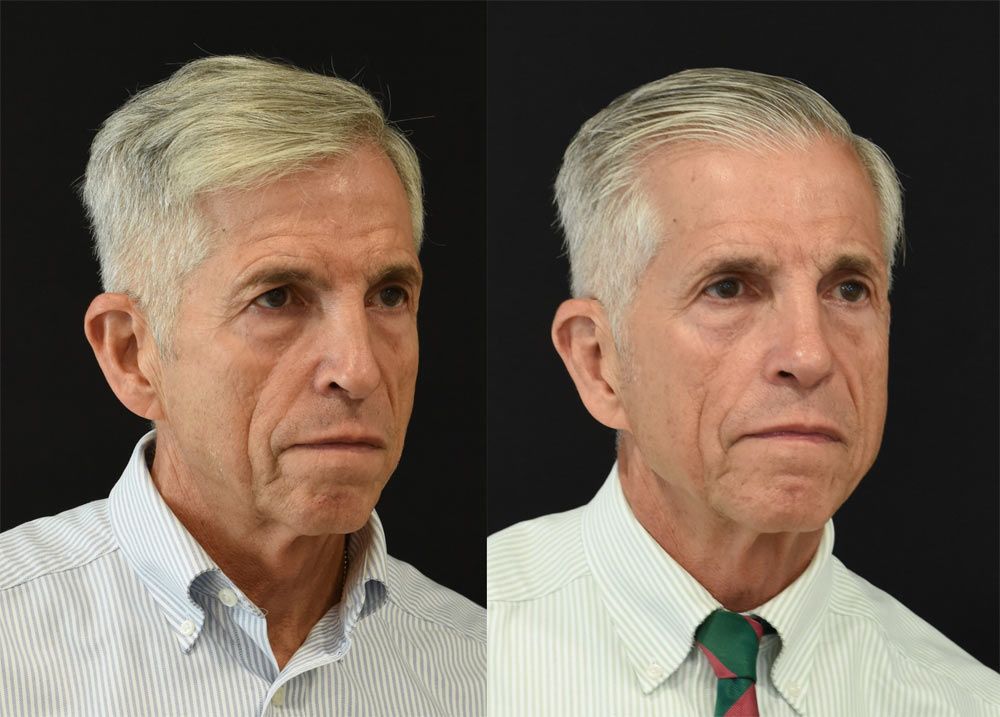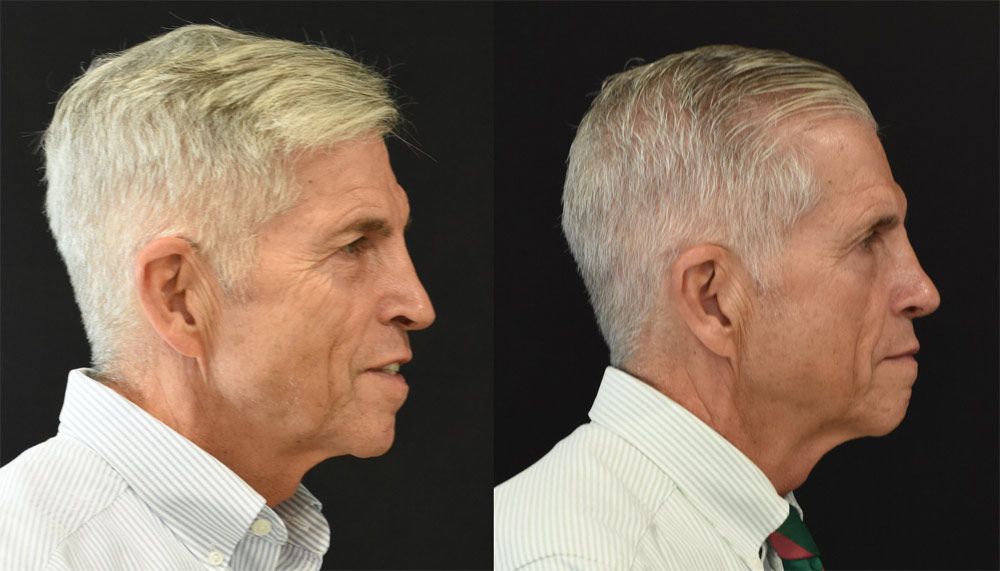 This 68-year-old patient had undergone two previous rhinoplasty procedures to correct nasal obstruction. He presented to Dr. Harmon concerned about both persistent nasal obstruction as well as a flat and drooping nasal tip. The patient underwent a revision rhinoplasty with Dr. Harmon who strengthened and refined the patient's nasal tip and opened up his nasal passages. He is very happy with his functional and cosmetic results six months after surgery.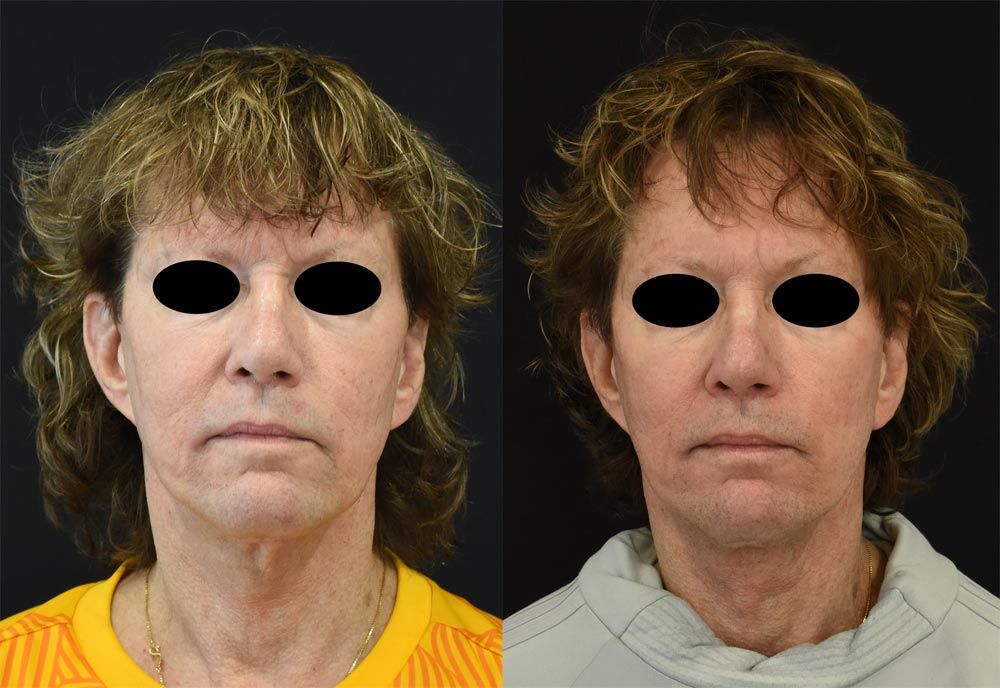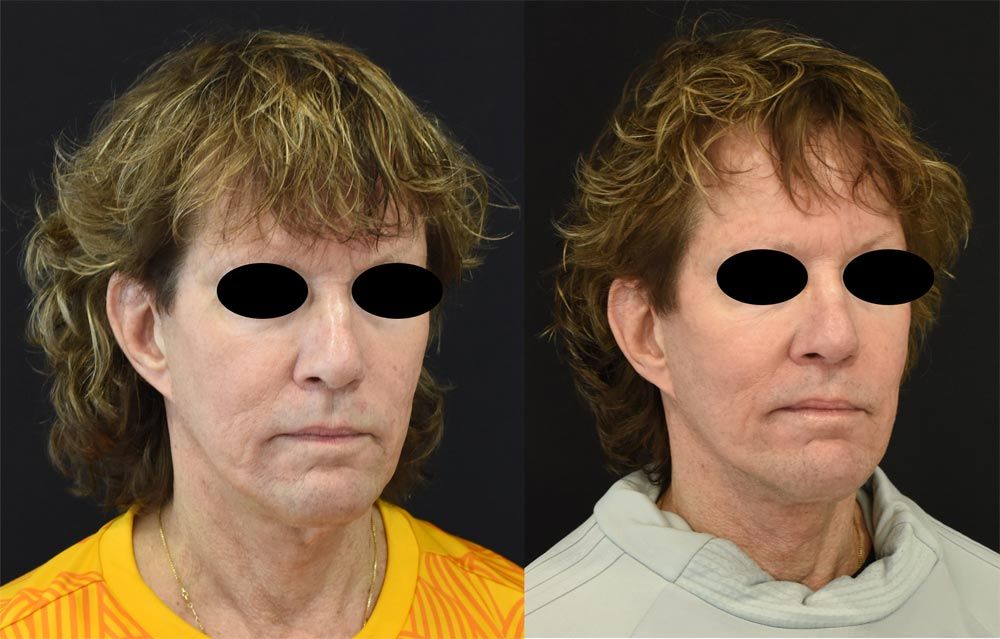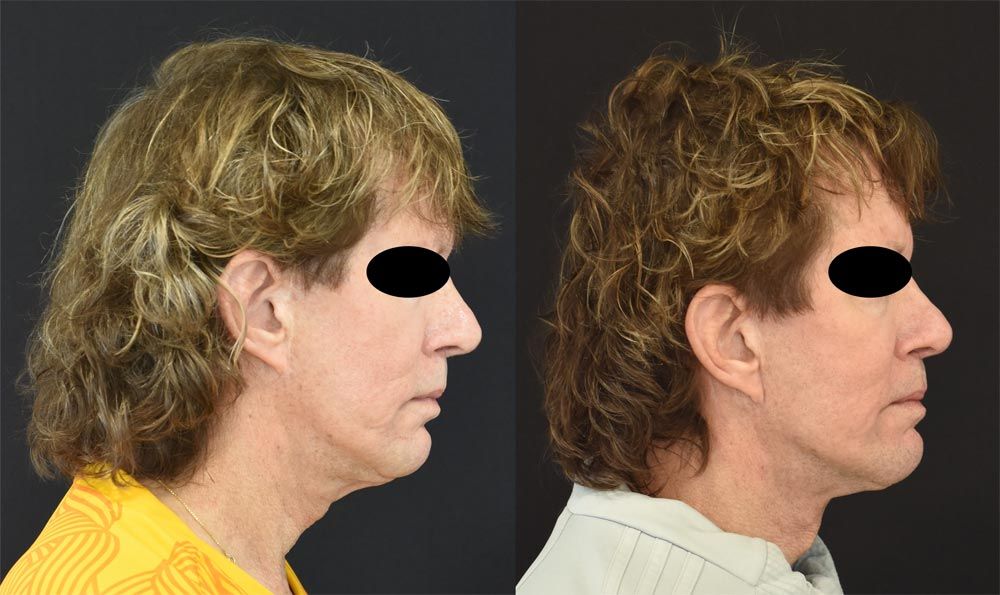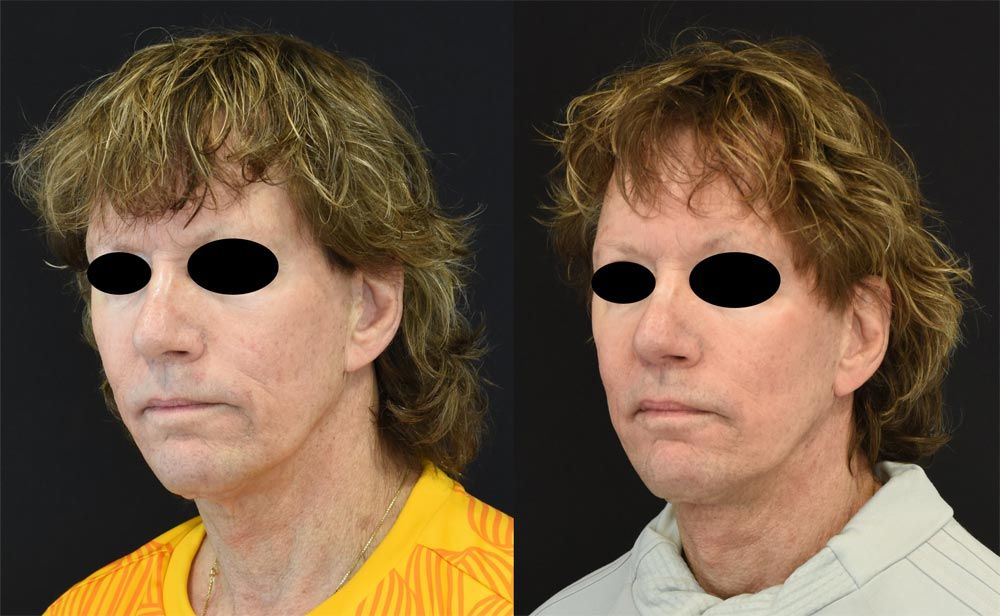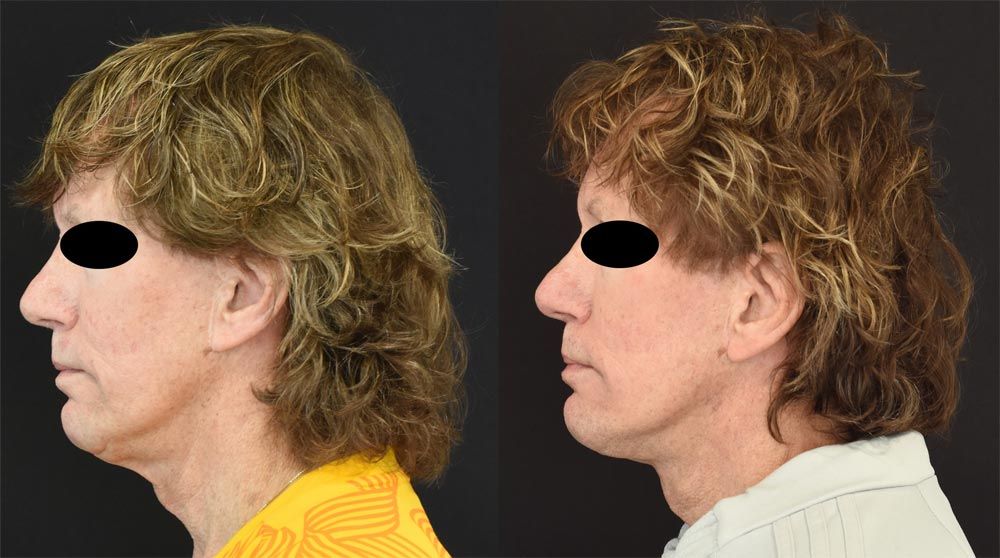 This 70-year-old patient had previously undergone a facelift, neck lift, and facial fat grafting by another surgeon in the past. He expressed concerns about drooping cheeks and tissue in his neck. The patient underwent a revision facelift (extended deep plane facelift) and neck lift with Dr. Harmon five months ago. He is absolutely thrilled with his results.
Disclaimer: All before-and-after images are of real patients receiving treatments at Harmon Facial Plastic Surgery. The patients have provided written consent permitting the sharing of these images. Individual results may vary.