Specializing in facial plastic surgery, Dr. Jeffrey Harmon has returned to his roots in Cincinnati after training with one of the world's premier facial plastic surgeons on Park Avenue in New York City.
Ivy-league educated
Selected to a prestigious facial plastic surgery fellowship
Board certified head and neck surgeon
Facelift, nose surgery, eyelid surgery, and lip lift specialist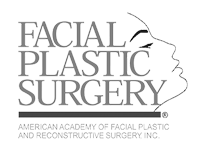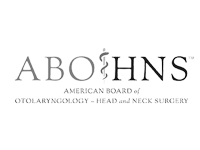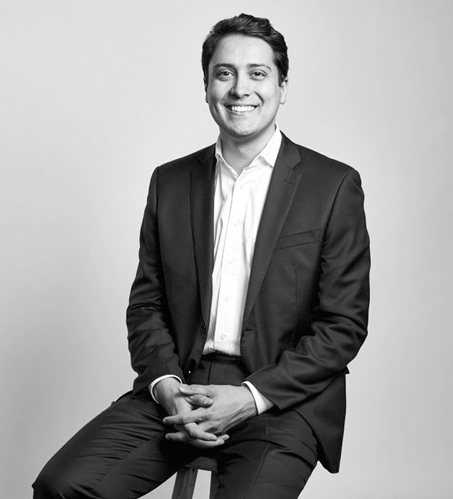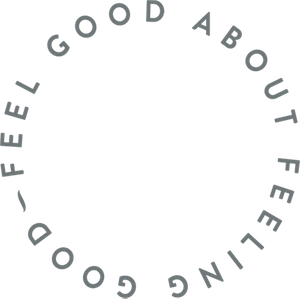 Dr. harmon is known for his advanced surgical techniques and a dedication to excellence in care.
Patients can expect an honest and insightful conversation with Dr. Harmon and receive results that will enrich their journey towards feeling confident.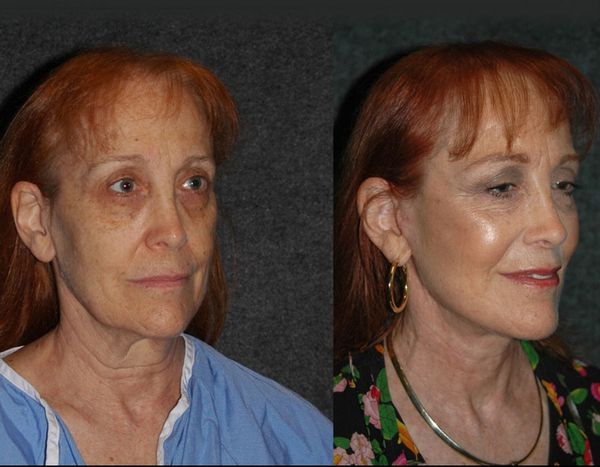 EXTENDED DEEP PLANE FACELIFT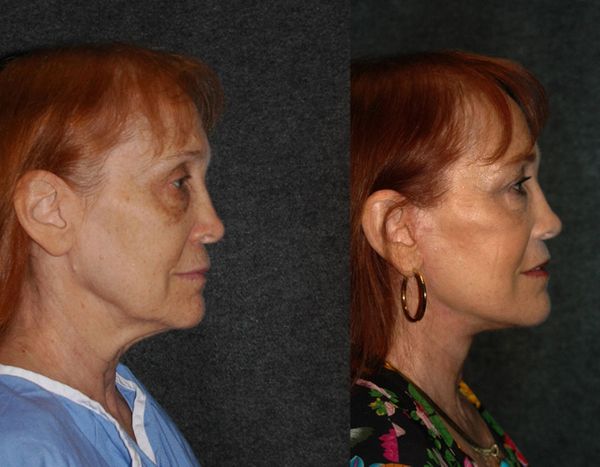 EXTENDED DEEP PLANE FACELIFT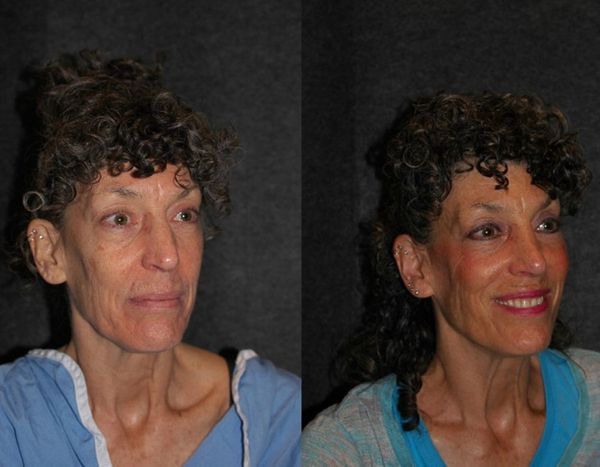 RHINOPLASTY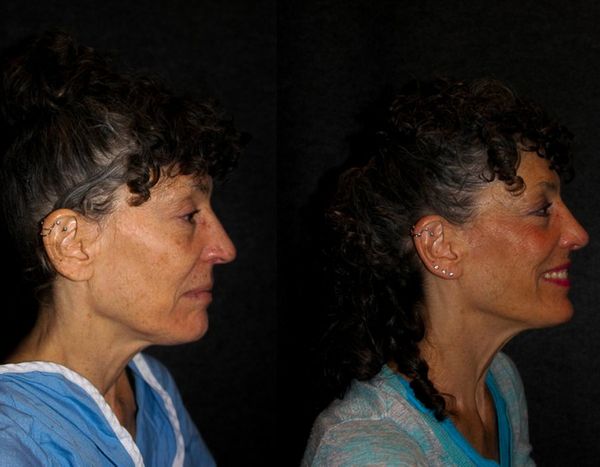 RHINOPLASTY
A fellowship-trained facial plastic surgeon and board-certified head and neck surgeon, Dr. Jeffrey Harmon is specialized in the cosmetic surgical and non-surgical care of the face, neck, eyes, nose, and hair. He brings subspecialty training and advanced techniques in facial plastic surgery to the Cincinnati, Ohio area.
Dr. Harmon's mission is to help individuals on their journey to self-confidence, ensuring they feel cared for, listened to, and respected. He recognizes the intelligence of those who seek facial plastic surgery and strives to educate them accordingly.
Dr. Harmon offers some of the most advanced techniques in facial plastic surgery. For example, he is among the few surgeons in the world trained in the extended deep plane facelift by the surgeon who developed the technique, Dr. Andrew Jacono. This training extends to complementary procedures including the brow lift (lateral temporal brow lift), eyelid surgery (blepharoplasty), and lip lift. He is also a specialist in nose surgery (rhinoplasty), having been extensively training in multiple surgical approaches – open rhinoplasty and closed rhinoplasty – as well as revision nose surgery (rhinoplasty). Finally, Dr. Harmon specializes in surgical and non-surgical treatments for hair loss. His background in head and neck surgery and facial plastic surgery instructs his aesthetic eye and allows him to offer a range of techniques that can provide natural results, whether surgical or non-surgical.
Dr. Harmon is involved in every aspect of care, welcoming patients into his office for consultations, performing his own photography, and leading all pre-operative counseling and post-operative care. He performs all procedures, including the administration of Botox© and dermal filler, himself.
Dr. Harmon leads an experienced, dedicated team composed of clinical coordinators, nurses, and anesthesiology physicians in a nationally accredited surgical suite who are singularly focused on excellence in surgical care. These professionals are integral to providing the natural results Dr. Harmon is known for.
Extended Deep Plane Facelift
Drooping cheeks, jowls, loss of definition of the jawline, and loose skin all occur with facial aging. The extended deep plane facelift is the gold standard in facelift techniques that can address these changes comprehensively and naturally. The technique can lift the cheeks and jowls and improve the length and contour of the jawline through the release of tension points in the face and neck and the lifting of the skin and deep tissue without tension on the incisions. Click here to learn more about the procedure. Contact Harmon Facial Plastic Surgery to meet with Dr. Harmon and discuss whether the extended deep plane facelift is right for you.
"I felt very welcome the moment I walked into this beautiful office. The staff is amazing. From my consultation to my follow up visits, I was approached with kindness and professionalism. Dr. Harmon spoke about my personalized care with confidence in a calming manner that kept me relaxed and gave me the reassurance I needed. Dr. Harmon was very informative through each step of the process. The result from my upper eyelid surgery is more than I imagined. I could tell a difference the moment I walked out of the operating room. The results look very natural, my eyes are much lighter and brighter. I am so grateful and thankful to have gone through this experience with Dr. Harmon. I trust and highly recommend Dr Harmon." - Cynthia B. (via Google)
"I was very nervous going to my first appointment because I've never been to a plastic surgeon. The experience I had with Dr. Harmon and the staff was excellent! The moment I walked into the door, they made me feel welcomed and comfortable, and the turnaround time for responses via email or phone call was quick. Dr. Harmon listened to all my concerns and explained to me in detail how he would fix my nose breathing problems. The night of my surgery, Dr. Harmon made sure to check in on me with a phone call. I have had three other types of surgeries in my life, and this was the first time a surgeon has done this. It made me feel like he cared about my recovery. Dr. Harmon was also accessible to answer any questions or concerns. For example, I had surgery on December 29th and had a question on New Year's Eve about my nose when the office was closed but was able to leave a message, and he got back to me within the hour. I could go on forever about how great my experience was with Harmon Plastic Surgery, and my nose is doing better than ever. I highly recommend Dr. Harmon and his team!" - Taylor W. (via Google)
"From the moment I met Dr. Harmon, he made me feel like I was in the right place. His experience, explanation, understanding and patience is second to none for any physician I have ever interacted with. Not to mention that his skill and competence is at the top of his class and I couldn't be any happier with my results. This gentleman, and the professional and delightful members of his staff, have impressed me with each interaction with their engagement and follow-up. I can say without hesitation that Dr. Harmon is one of those people that you meet occasionally that is doing exactly what they are meant to do, and it shows through every step. If I was giving stars, he's 6 out of 5." - S.B. (recent facelift patient)
Welcome to Harmon Facial Plastic Surgery
OFFICE ADDRESS
2752 Erie Ave Suite #3, Cincinnati, OH 45208
EMAIL
PHONE
OFFICE HOURS
Monday - Friday
9 AM - 5 PM