Brow Lift
Brow Lift Before & After Images

This 44-year-old patient came to Dr. Harmon to address drooping eyebrows significantly worse on the right side, redundant upper eyelid skin, and lower eyelid bags. A fat preservation upper and lower blepharoplasty and lateral temporal brow lift were performed. The lateral temporal brow lift was particularly difficult because she had undergone eyebrow tattooing extending above her right eyebrow to provide symmetric eyebrows. This required establishing a balance between lifting the eyebrows to open the eyes while preserving the symmetry of the eyebrow tattoos. She could not be happier with her results six months after surgery.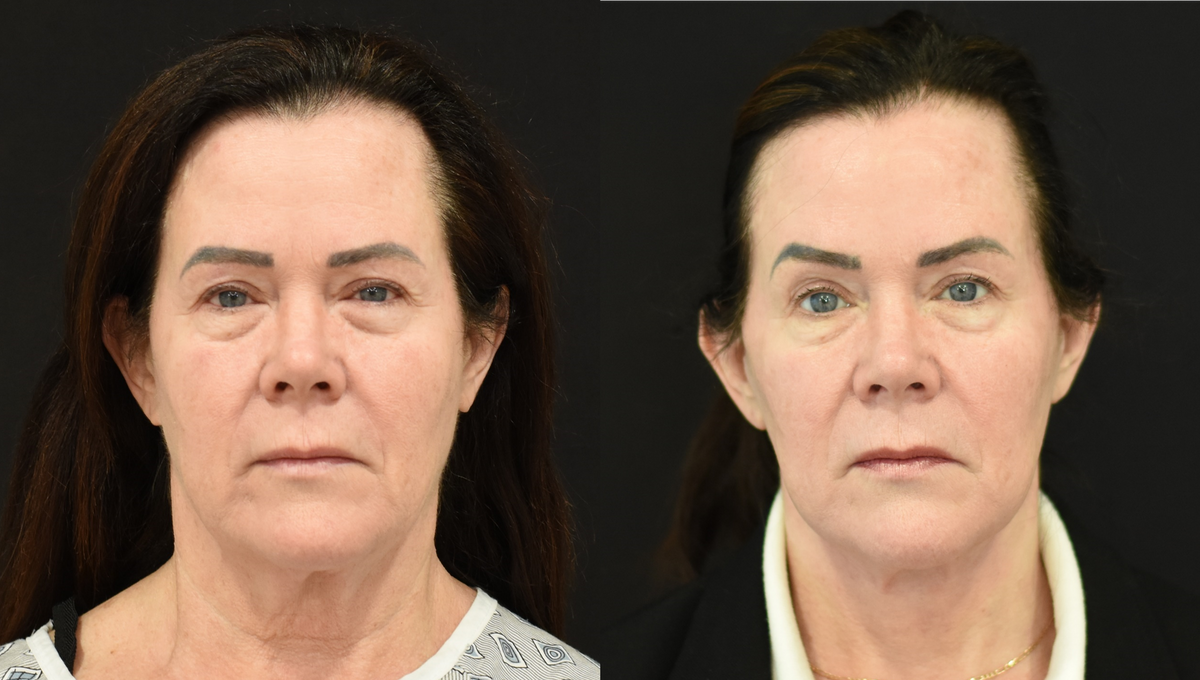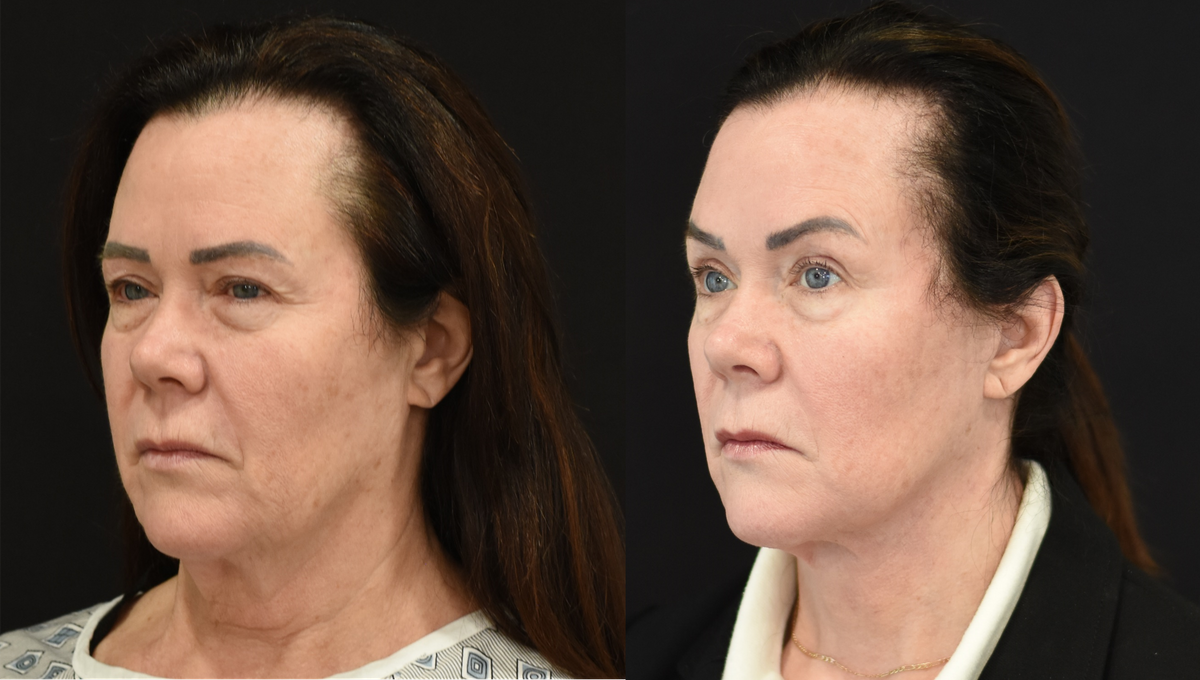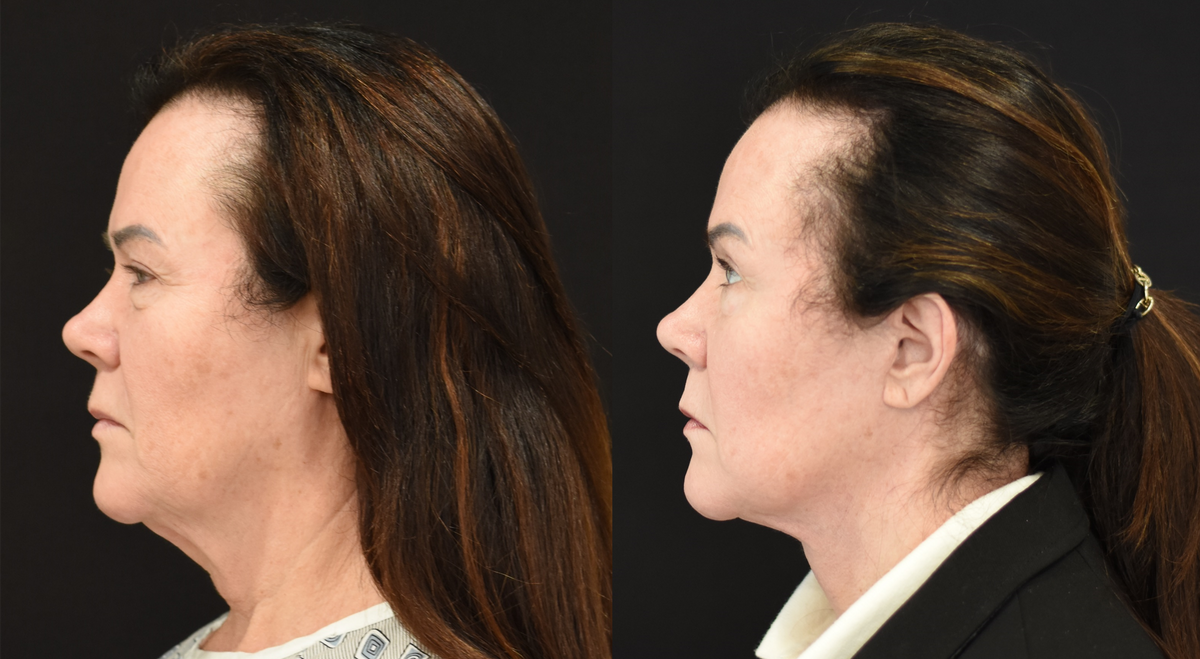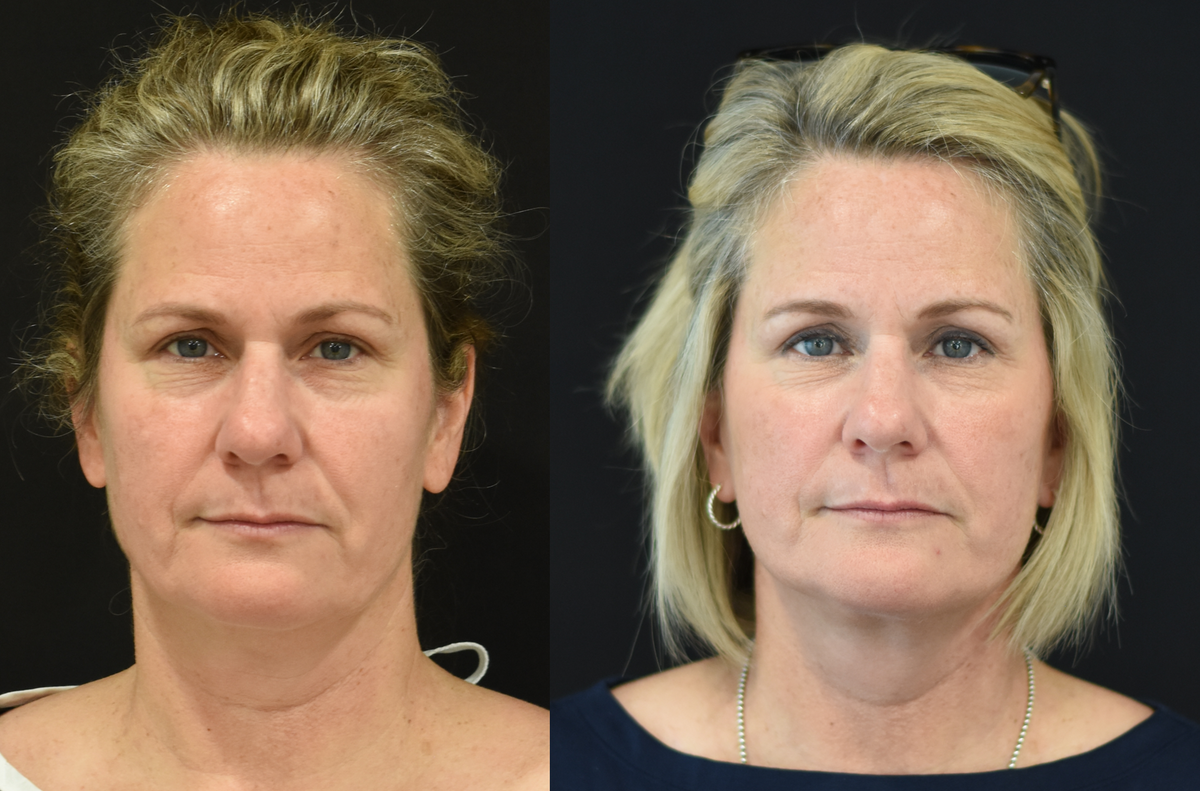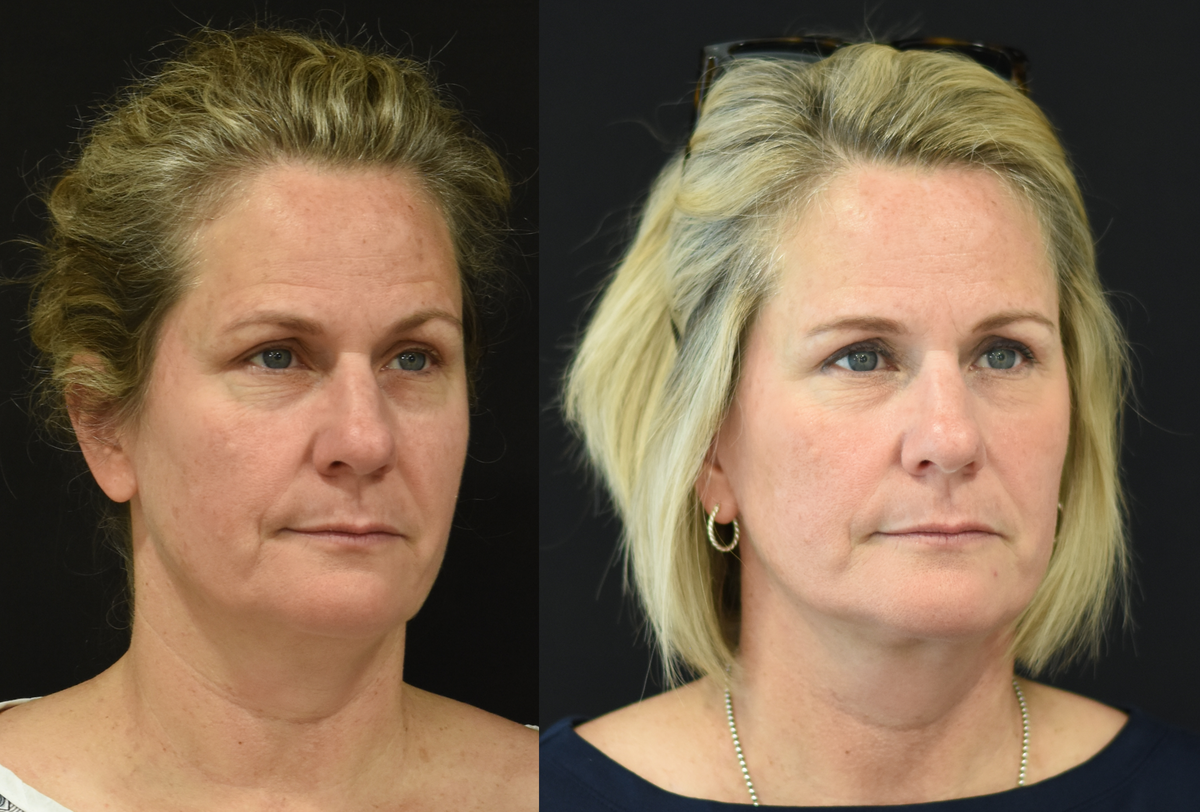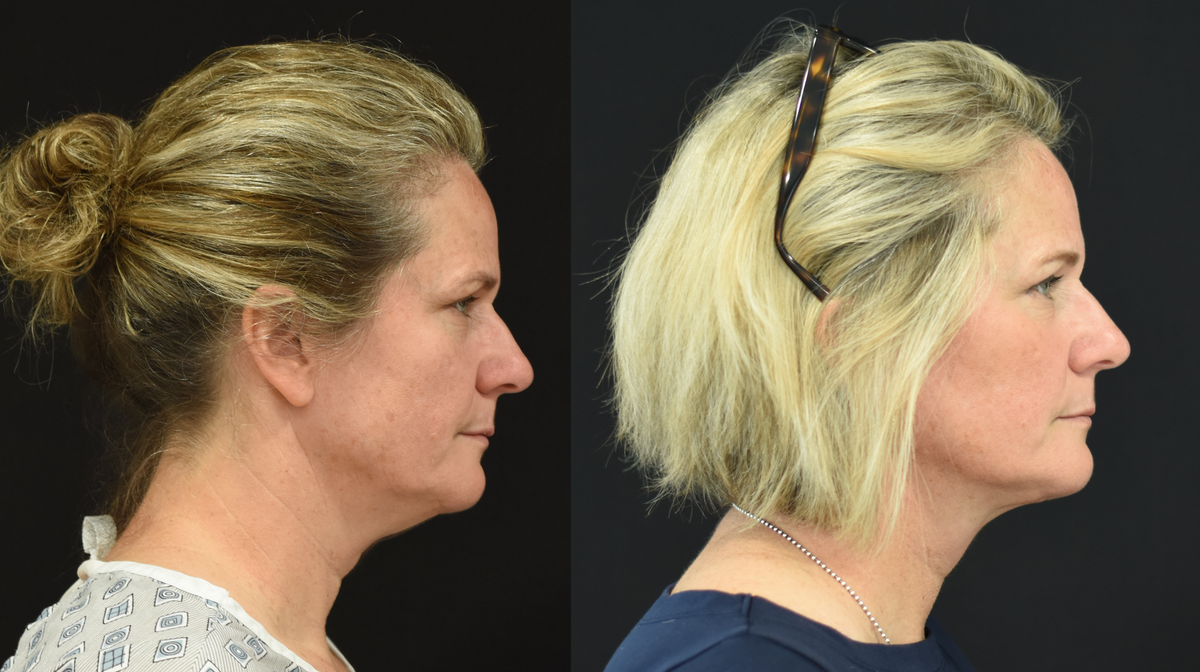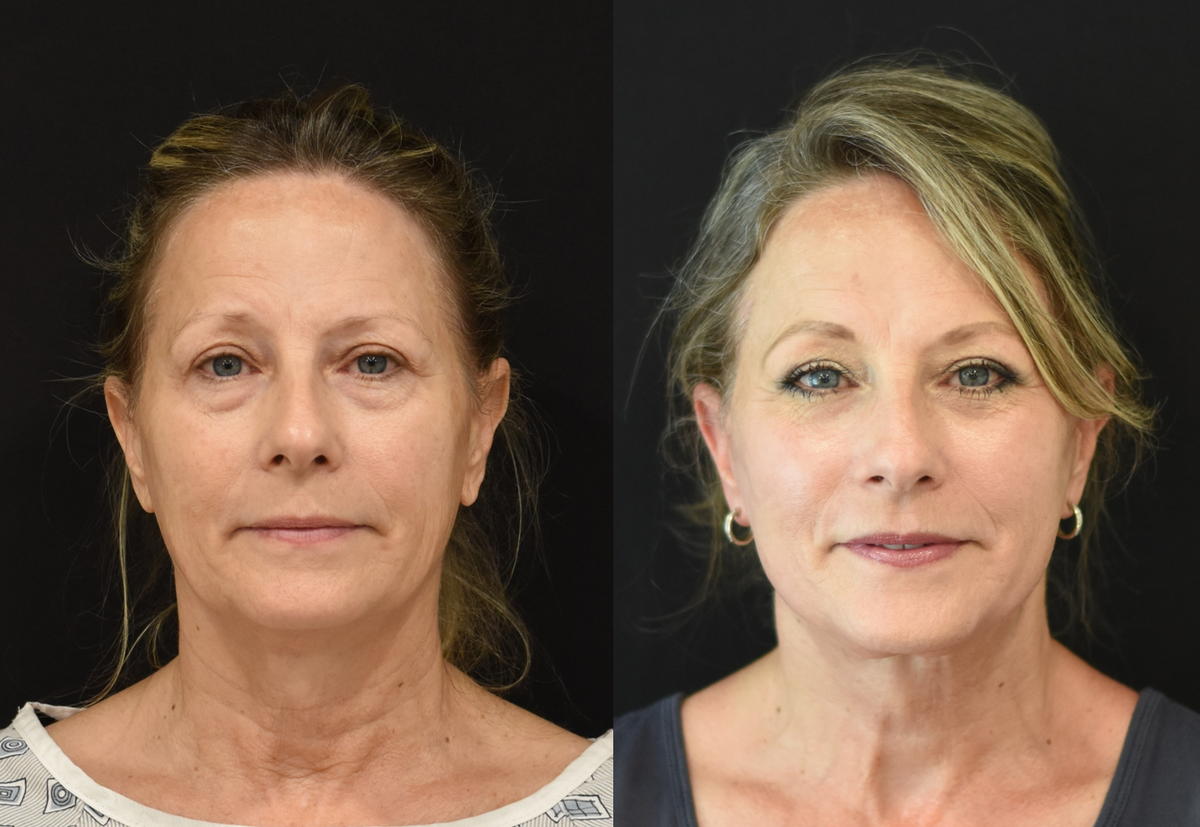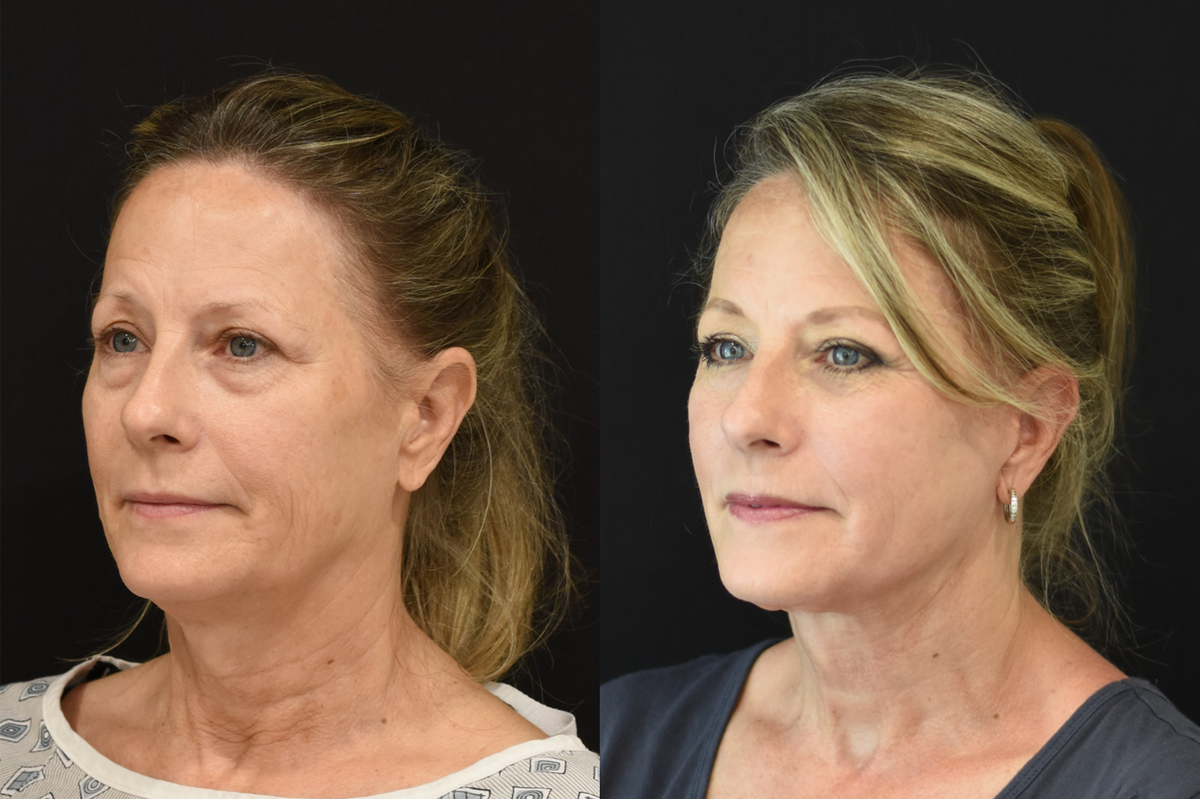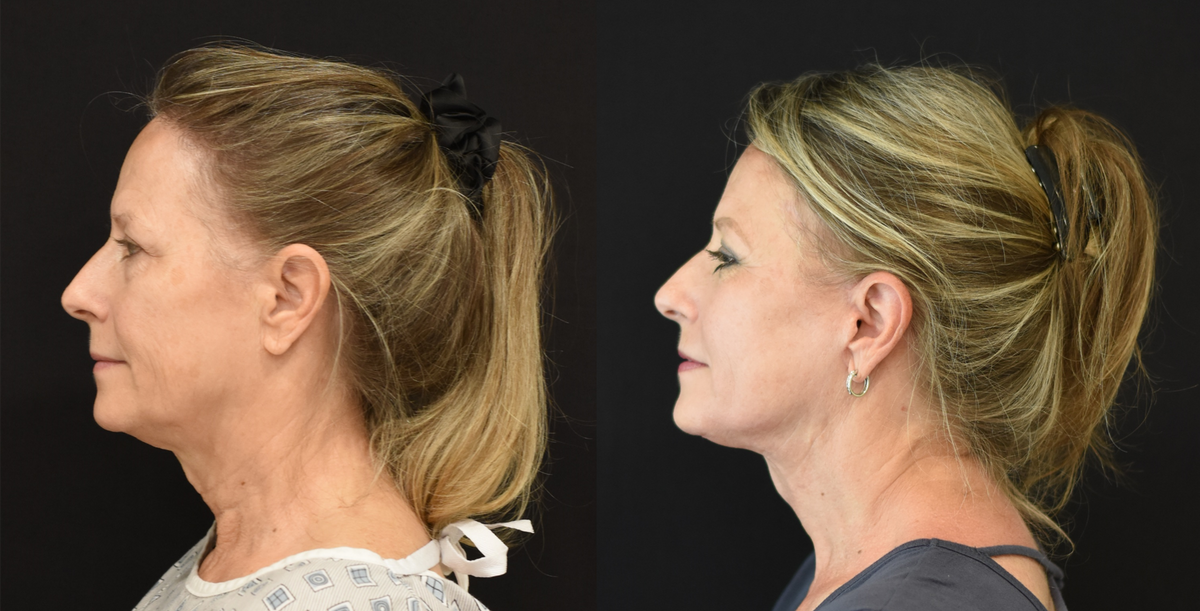 This 60-year-old patient presented to Dr. Harmon to treat jowls, drooping cheeks, hanging tissue in her neck, and drooping lateral eyebrows. An extended deep plane facelift, neck lift, and lateral temporal lift were performed. Notice how more naturally youthful she appears without looking like she has obviously had something done. The overall effect is comprehensive, but natural -appearing. She is ecstatic about her results six months after surgery.
Disclaimer: All before-and-after images are of real patients receiving treatments at Harmon Facial Plastic Surgery. The patients have provided written consent permitting the sharing of these images. Individual results may vary.