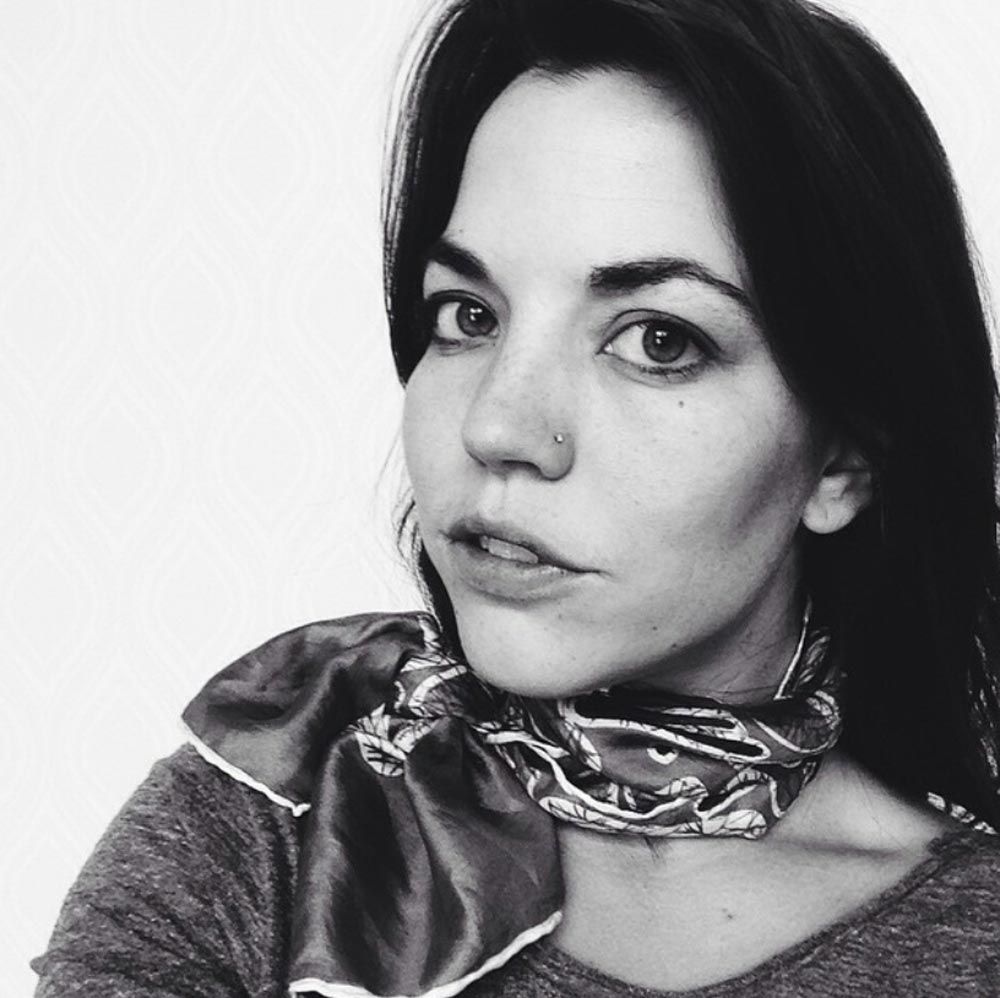 5 Questions for a Designer: Angela Kowalski
Dr. Jeffrey Harmon
Angela Kowalski is the creative for the branding of Harmon Facial Plastic Surgery.
Tell us about your educational and professional background.
I'm currently Creative Director for the brand Califia Farms where I oversee all creative efforts that show up in various global markets. This includes strategic brand identity development, packaging, advertising campaigns, and multi-media marketing. The work couldn't be done alone, so for the past 5 1/2 years, I've been building out a powerhouse of a creative team who exercises multi-disciplinary capabilities. I'm lucky that both the type of work and team have made my time at Califia most enjoyable. Before my stint here, I spent the core of my time at various big and small agencies that cultivated brands in a variety of industries. It was at these firms that I gained experience in brand development - from market entry strategy to brand identity, and further along, to packaging, experiential design, web design and all forms of marketing for both digital and print placements. Throughout my career, it's been important to always leave room for personal projects that allow me to put my personal passions into practice. Today still, I welcome projects that provoke my interest and push me creatively. There's nothing I enjoy more than to take the knowledge that I've gained in big brand settings and apply it to a young brand trying to get its feet off the ground, stand out from competition and make an impact in people's lives. It's been a rewarding and educational ride, and none of it would be possible if it wasn't for my teachers at Savannah College of Art and Design (SCAD) over ten years ago.
Describe your creative process when designing for brands.
Simply put, I get curious. I get REALLY curious about the brand, it's purpose, the person/people that are brave enough to launch it, and even more inquisitive about the people the brand is for - it's critical to dig deep to understand the true value a brand offers and why it's unique to anything else in the market.
You and I discussed our appreciation for the power of font design and placement as an expression of a brand. How did these concepts express themselves in the branding for Harmon Facial Plastic Surgery?
Every element has a cognitive impact on an individual's perception. Therefore, individual elements in a brand system and all the minutia details matter - from type treatment, shape, color, tagline to negative space, images, texture, layout, etc. As a designer, it's my job to communicate on behalf of a brand. When it's done right, the perception of a brands value, personality, confidence is apparent. This was front of mind when looking at every detail of the brand identity for Harmon Facial Plastic Surgery. With an identity aesthetic that's relatively minimal, it was most important that certain elements, like spacing and typography, worked harder to convey the tone and confidence in the brand you see today.
How did the phrase and logo "Feel Good About Feeling Good" come about? What does it mean to you?
This tagline was born from the unadulterated intention behind Dr. Harmon's practice. It's the true value of what his services provide someone. At the end of the day people want to be happy and feel good and there's no guilt in that. At Harmon Facial Plastic Surgery, it's not as much about plastic surgery as it is about helping someone feel good about themselves.
Do you have an as-yet unfulfilled dream design project?
I've been very fortunate to work on some amazing design projects. From branding wellness brands to designing packaging in the alcohol aisle. From grass root organizations that are driving big impact in small communities to branding restaurant concepts for top Los Angeles chefs. I will always welcome a project in those categories. Additionally, I think at this point I may be ready to paint a mural of all things - it's something I'm really intimidated by, but I think it would be a cool way to share another passion of mine on a larger scale. With a steady hand, it might just be enough to move people to feel something and at the end of the day, that's what motivates me in both the design and fine art spaces.
Trust Your Face to a Facial Plastic Surgeon
It is important to seek a fellowship-trained specialist in plastic surgery of the face and neck when you have concerns about your face or neck.
Request a Consultation
Request a consultation with Dr. Harmon at Harmon Facial Plastic Surgery in Cincinnati. Visit our clinic. You will learn more about Dr. Harmon's credentials, style, and approach. Build a relationship with our dedicated team. Do not stop at searching "plastic surgery near me." Get in touch with us to learn more!